Products for
Power & Versatility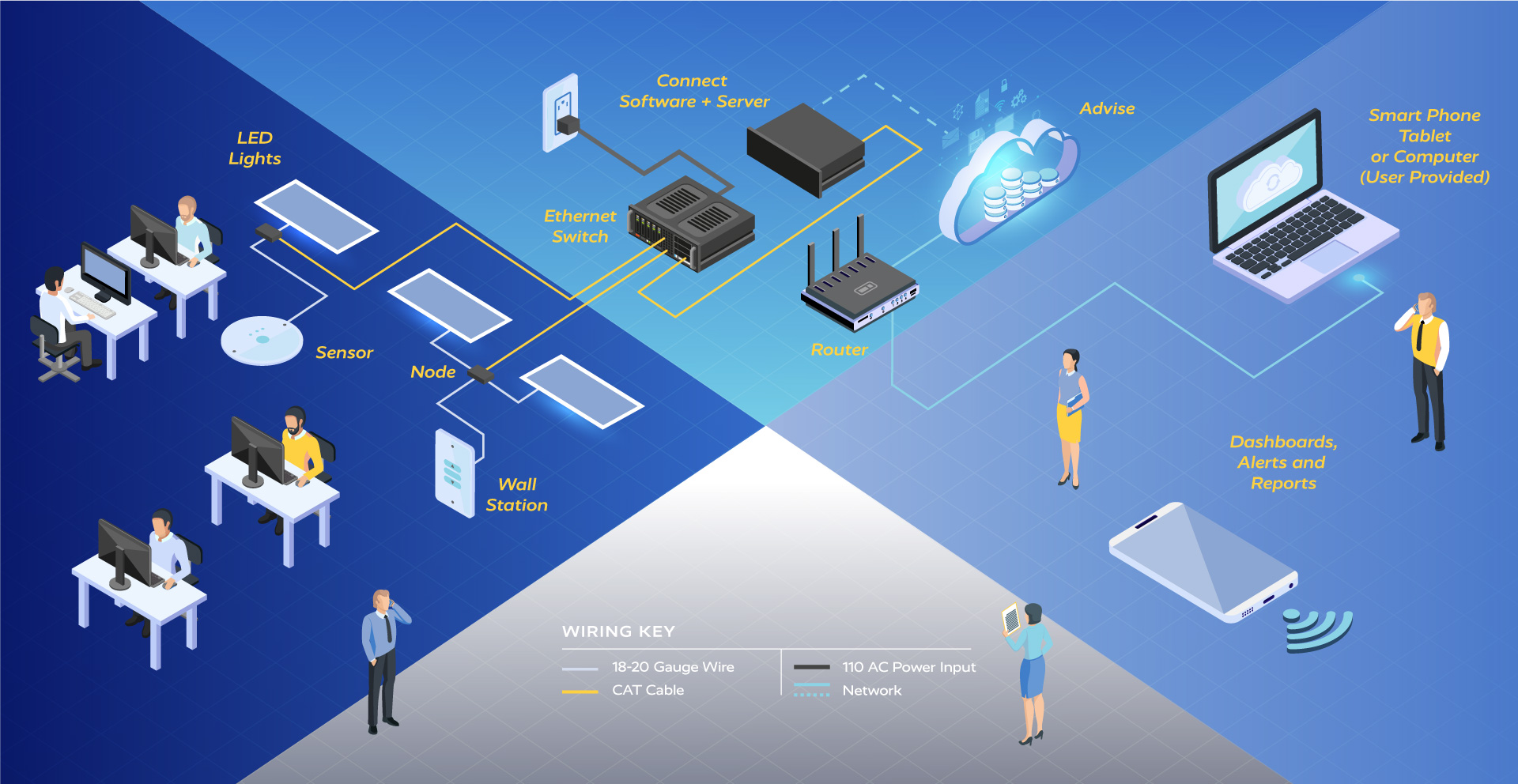 CONNECT
With Connect, commissioning is fast & simple. Group lights by zone and assign lights to wall stations and sensors with ease.
Advise
Advise provides reports, alerts, and dashboards with real-time gauges and historical trends to better understand your building.
Power & Control
The switch connects to the light nodes by way of an ethernet cable, enabling the transfer of power and data in one cable.
Enabling Smart Devices
Our light node offers a quick connection to PoE-ready luminaires.
Intuitive Lighting Control
Access system user software from any web-enabled device.
Ethernet Switches that provide power and communication to Platformatics nodes.
With over 75 products, Williams offers a wide range of PoE-ready luminaires to effectively illuminate any environment. From troffers and downlights to high bay and continuous styles, Williams enables complete building integration with networked lighting.
Intelligent lighting control relay panel that enables circuit-level control for energy and cost savings. Platformatics Sequence of Operations automates plug load control and scheduling.
Gunshot detection sensors enable the Platformatics system to notify appropriate personnel when a gunshot is detected. Color beacons can also be activated in response to gunshot detection.